Hi guys, Courtney here! I hope you are all enjoying your summer and finding ways to stay cool in this heat. Sometimes my kids are swimming 2 times a day at this point – I sometimes take them for a little bit in the morning before I go into work, and my husband takes them when he gets off work in the afternoon. Tires them out really well!
Some of you know that I recently was out sick for a whole week from work with a tummy bug! Apparently it has been going around! I thought it would be a good time to share a quick, healthy, and EASY (you guys know I like things healthy and easy lol) recipe that is hydrating and helps keep you cool this summer…..or even during/after tummy bugs!
Are you ready for this?? – This recipe has only FOUR ingredients!!!
-Water
-2 Lemons
-Honey (or other sweetener you have on hand, like maple syrup)
-Salt
-Yes that's it, mind blown emoji
I am using this recipe today from raisinggenerationnourished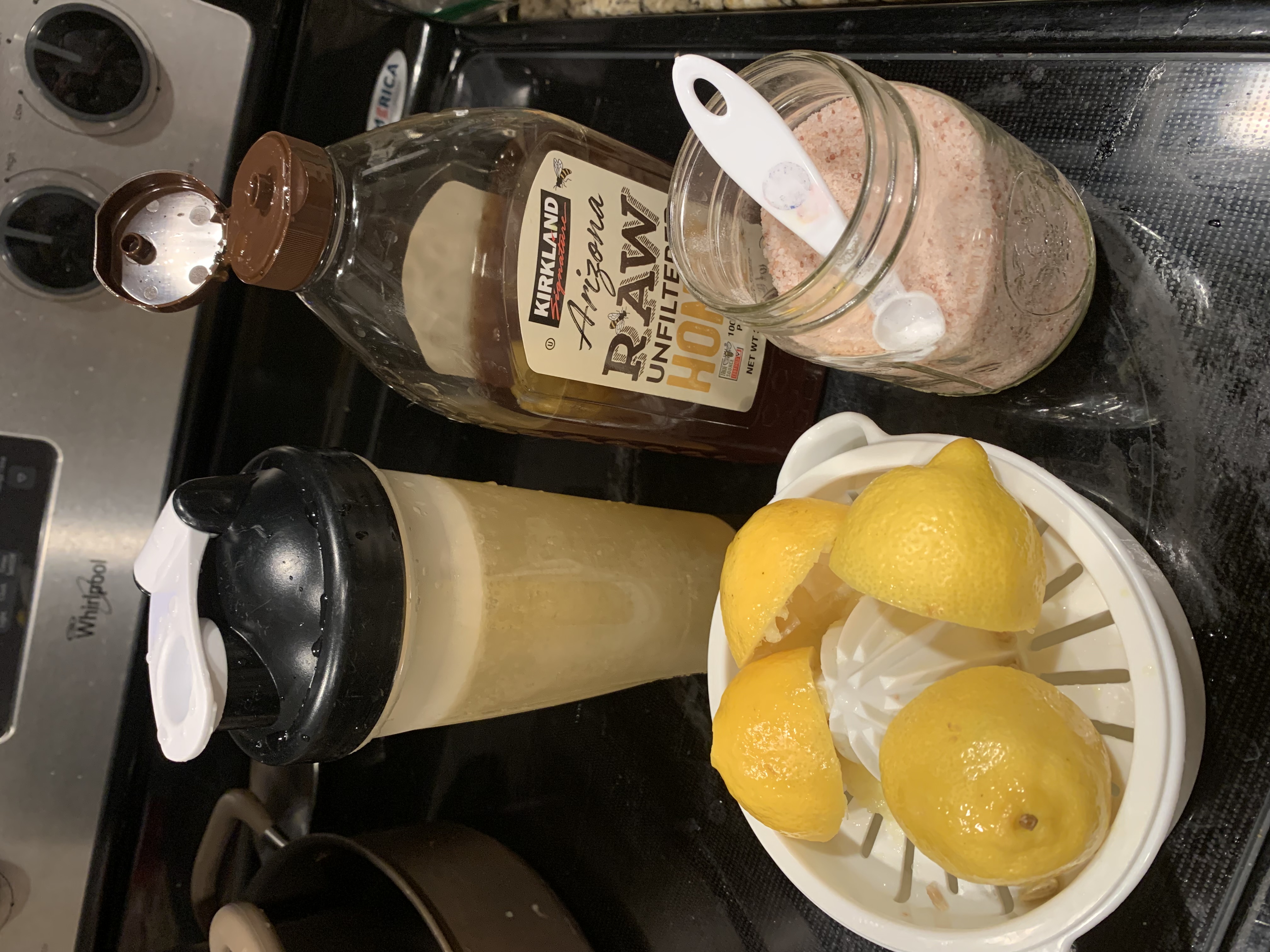 I honestly had to make this without the blender because my kiddos were sleeping….so I decided why not try and throw it all in a blender bottle, and it worked totally fine….so pro tip if you don't have a blender. LOL
Shake it up, and since it was in the blender bottle, it made it super easy to pour into the popsicle molds.
I froze overnight and no shame, I totally served them with breakfast since it was already hot out.
Enjoy!